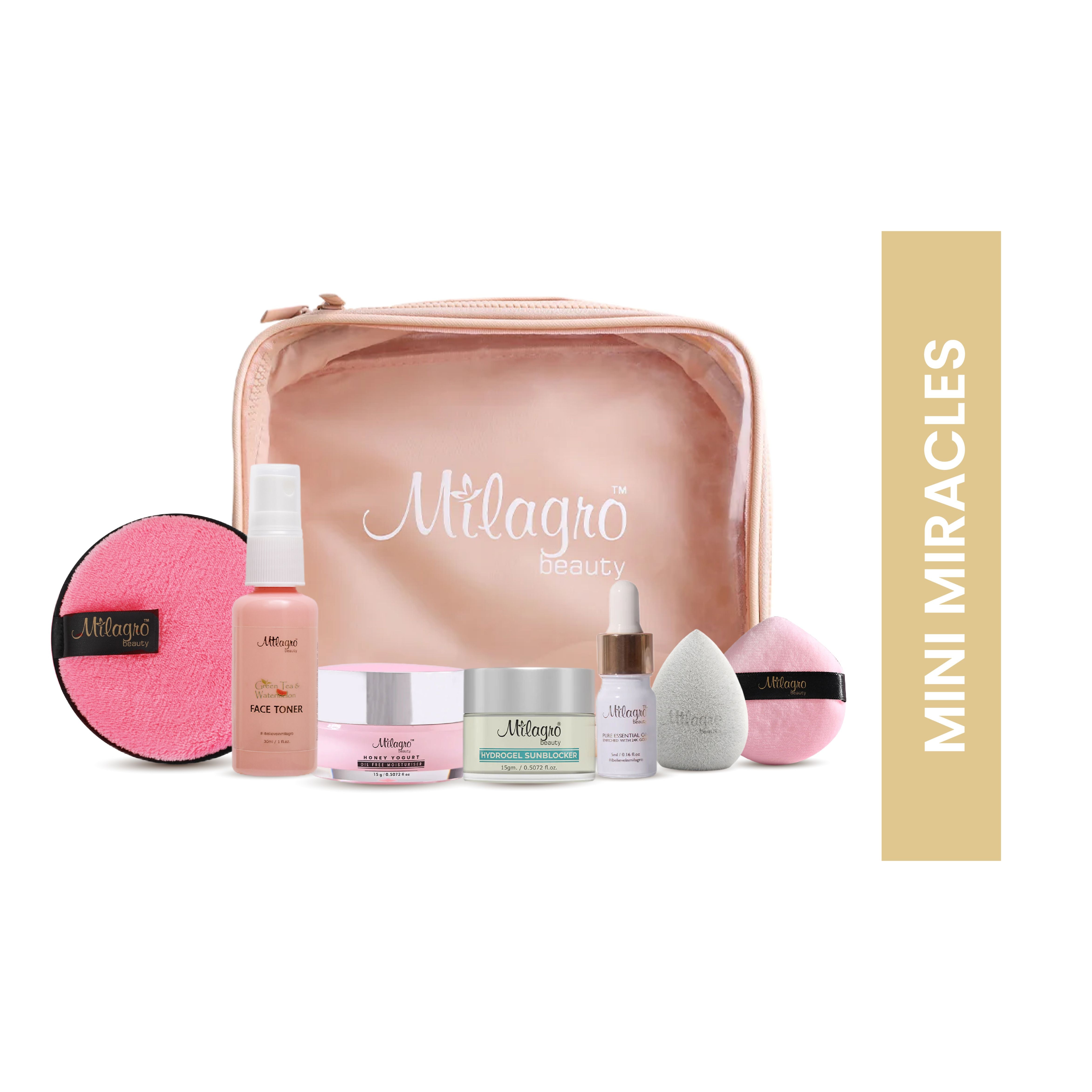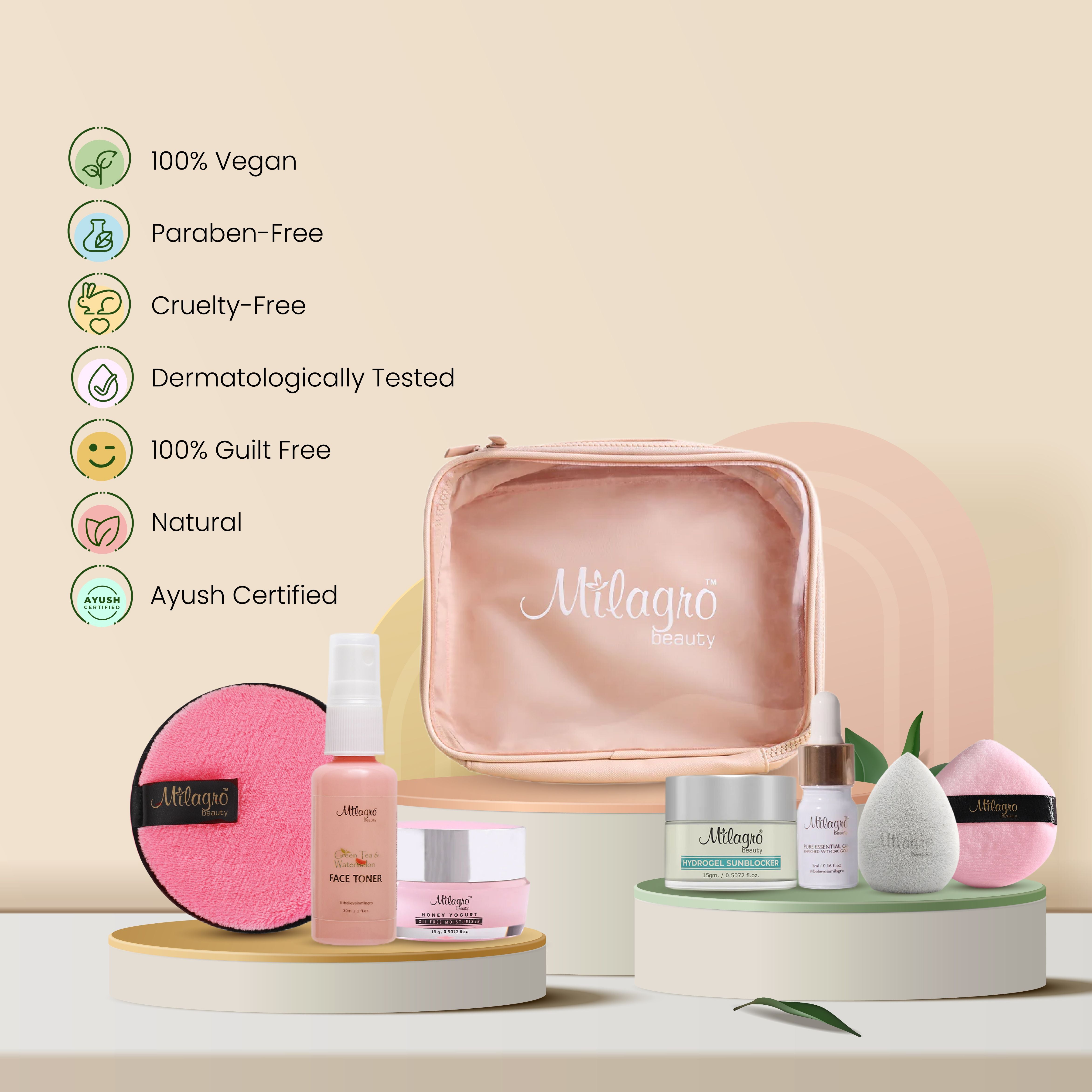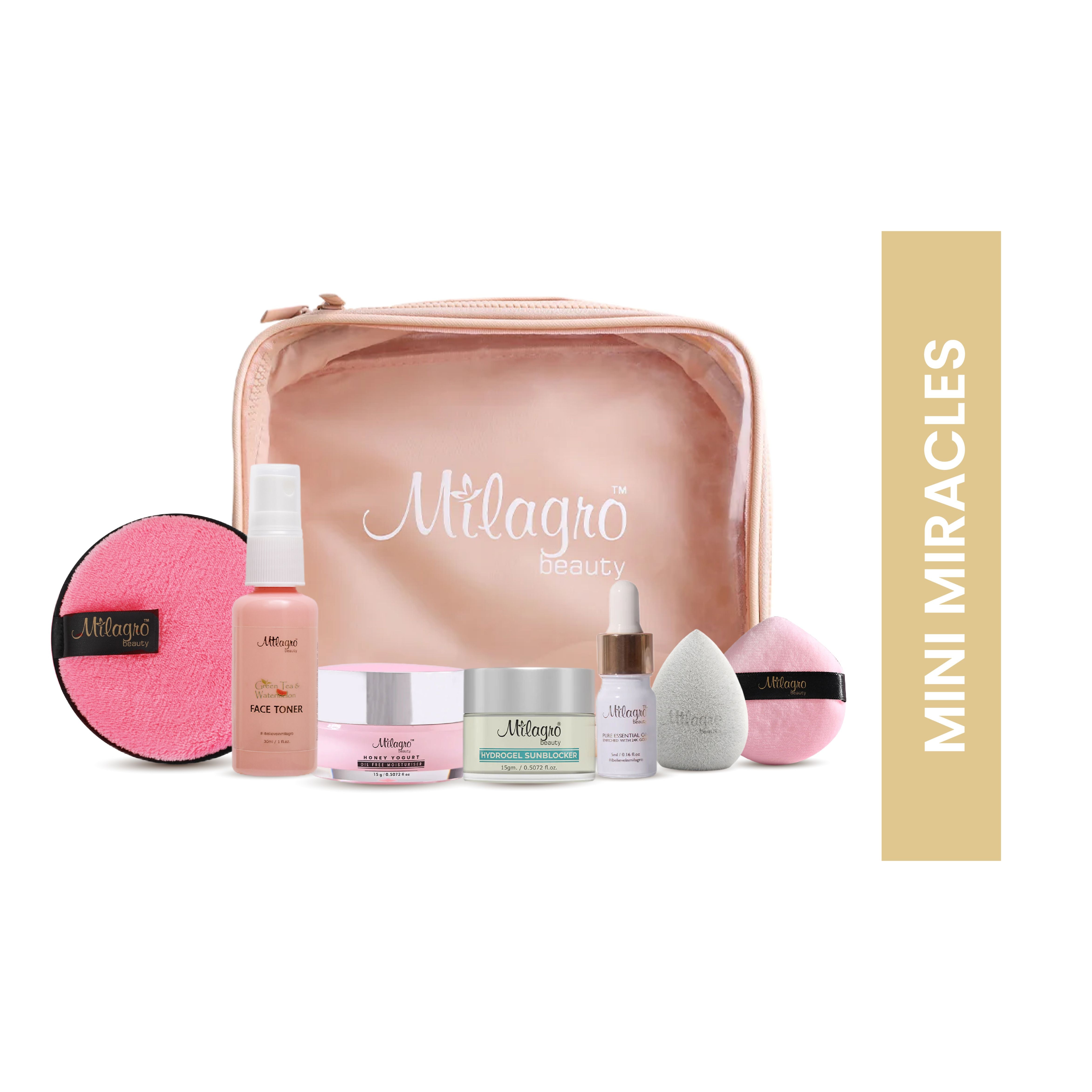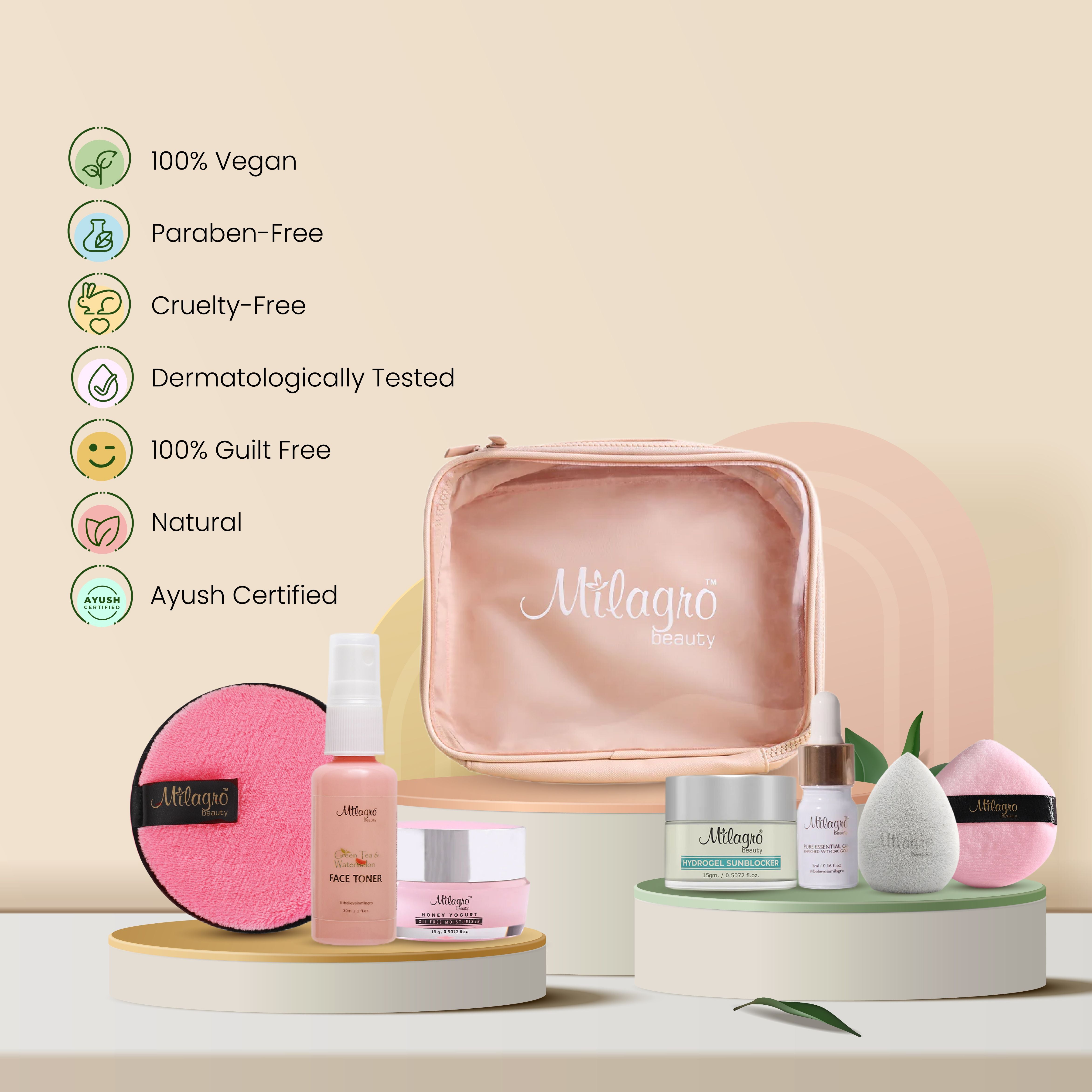 Why Choose Us ?
Products of highest quality that are safe, vegan, natural and give your skin what it deserves.
What We Stand For ?
Milagro means Miracles. We believe in creating and delivering miraculous products by combining Ayurveda & Science into a unique blend.
Our Story.
Filling the intersection spot of what's trending, what's nature derived and what actually works.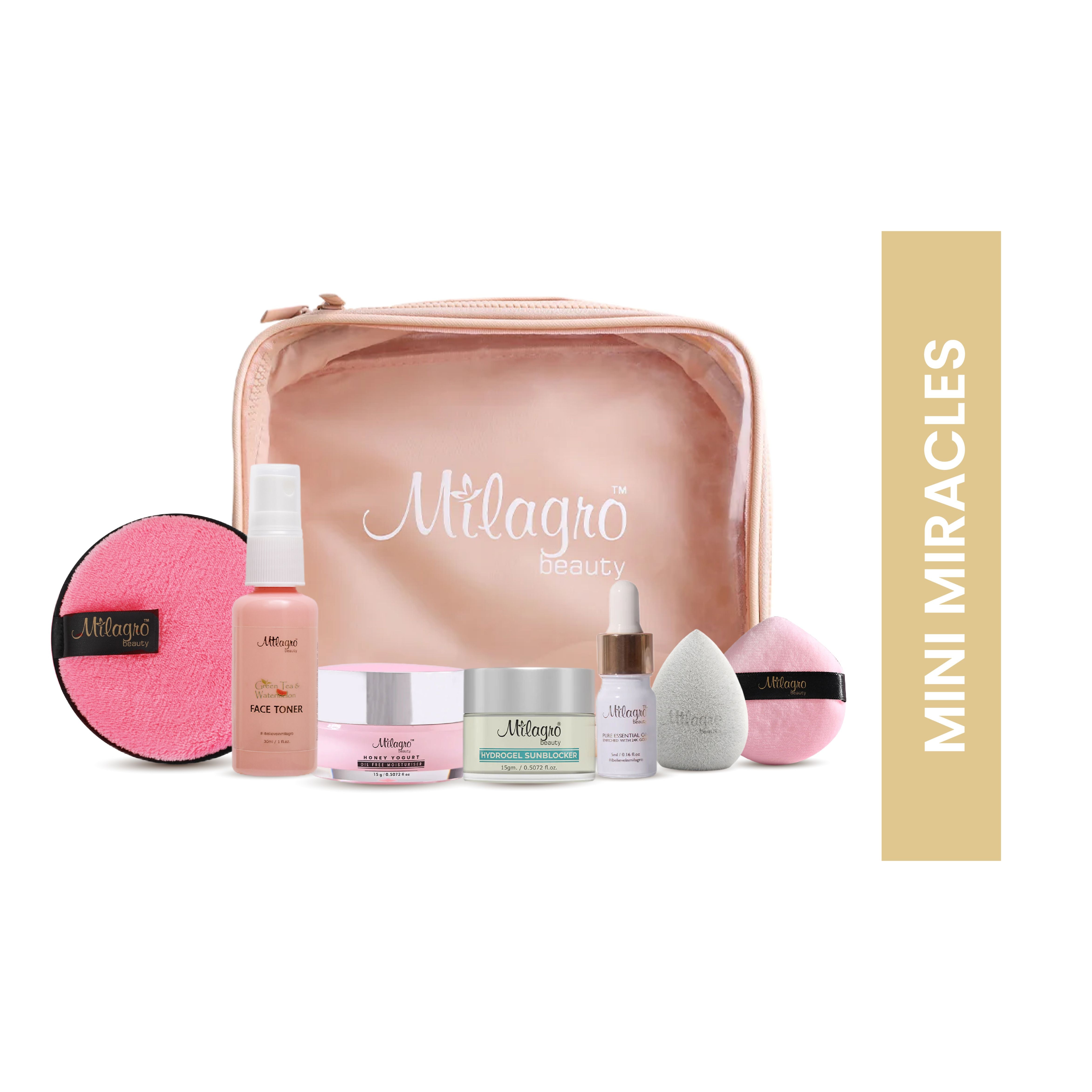 Mini Miracles